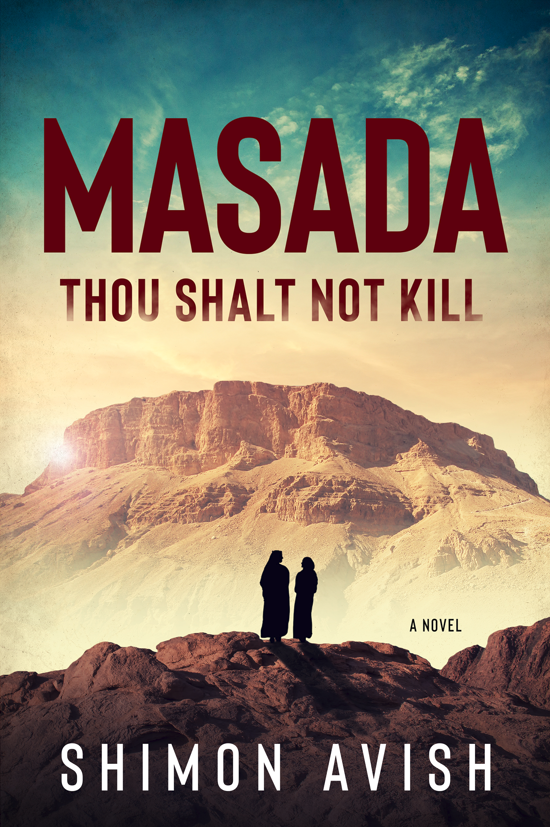 Masada: Thou Shalt Not Kill
I plan to write a series of five novels on significant events in ancient Jewish history. The first novel is Masada: Thou Shalt Not Kill.
When 18-year-old Daniel is abducted by Sicarii assassins and taken to their walled fortress of Masada, he's forced to let go of the Jewish Law he's learned from his parents and to adopt his kidnappers' code of violence and thievery, simply to stay alive.
Wracked with guilt but determined to survive, Daniel becomes part of the Sicarii culture, even marrying one of their soldier's sisters. Between violent raids against neighboring settlements to prevent starvation and other challenges to his beliefs, Daniel is faced with choice after choice that test his character, strength, and resolve and push him to discover the kind of man he wants to be.
---
"A striking narrative interwoven with biblical history and appealing characters – if you loved "The Dovekeepers" by Alice Hoffman, then don't miss this one!" –The Historical Fiction Company
"This work is very well researched and beautifully written. This is a MUST read for anyone interested in the mystery of Masada." –Leoma Gilley, author of The Still Small Voice of Love
"Shimon Avish's debut novel is a captivating retelling of the Masada story…combining vivid characters, rich language, and a relentless plot." –Benjamin Buchholz, author of Sirens of Manhattan
---
The Rebel's Niece
Awarded five out of five stars and the "Highly Recommended" award of excellence from the Historical Fiction Company for 2023.
It is 70 CE, and the Roman commander, Titus Flavius Vespasianus, and his legions have arrived at the walls of ancient Jerusalem. Three Jewish factions opposing them are each led by a charismatic leader more interested in being recognized as the Messiah than protecting their people from the consequences of standing up to Roman power.
The Rebel's Niece is the story of Sarah, whose uncle, Yochanan, is one of the messianic leaders, and she cannot help but wonder whether God actually commanded Yochanan to free the Jewish people from the Romans, as he claims.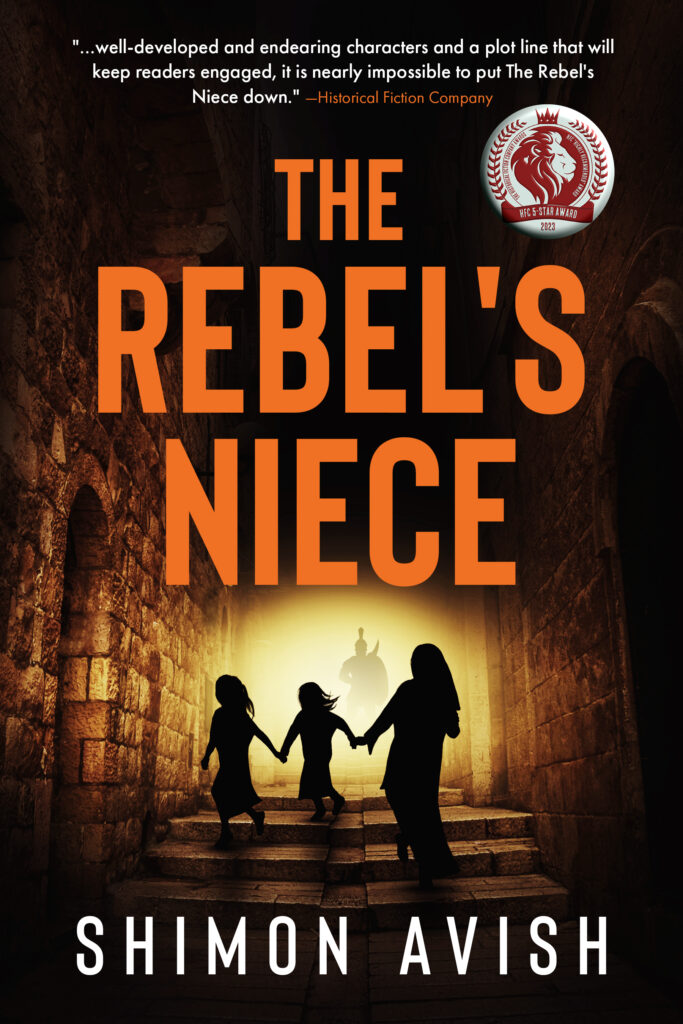 Orphaned as a child, Sarah was saved by her uncle when marauders invaded their village and killed her parents. Now that she is a wife and mother with two daughters, she wants her children to grow up without the horrors she experienced as a young girl. But is it possible, given the turbulent times she lives in? With a Roman legion chasing them from their village in Galilee, Sarah's fellow townsfolk, led by her uncle, escape to Jerusalem, where her uncle intends to become the leader of the rebel forces and free Jerusalem and Israel from Roman occupation.
Once there, Yochanan wends his way into a position of leadership based on claims that God commanded him to expel the Romans from Israel, but Sarah begins to doubt his honesty as he leads his followers from disaster to disaster. Will Sarah challenge the veracity of her uncle? Will it be in time?
---
"…well-developed and endearing characters and a plot line that will keep readers engaged, it is nearly impossible to put The Rebel's Niece down." –Historical Fiction Company
"Avish brings ancient history to life in The Rebel's Niece with a gripping and vibrant retelling of one of the most tumultuous times in Jerusalem's long story." –Ruth Eglash, author of Parallel Lines
"… The Rebel's Niece is a compelling, thrilling account of one of the most significant events in ancient Jewish history." –Ellis Shuman, author of The Burgas Affair
---
Forthcoming Books in the Significant Events in Ancient Jewish History Series:
Rome and the Jews: Prelude to War (First Jewish–Roman War – 6 BCE–70 CE)
The Second Jewish Rebellion Against Rome (Kitos War – 115–117 CE)
The Third Jewish Rebellion Against Rome (Bar Kokhba Revolt – 132–135 CE)