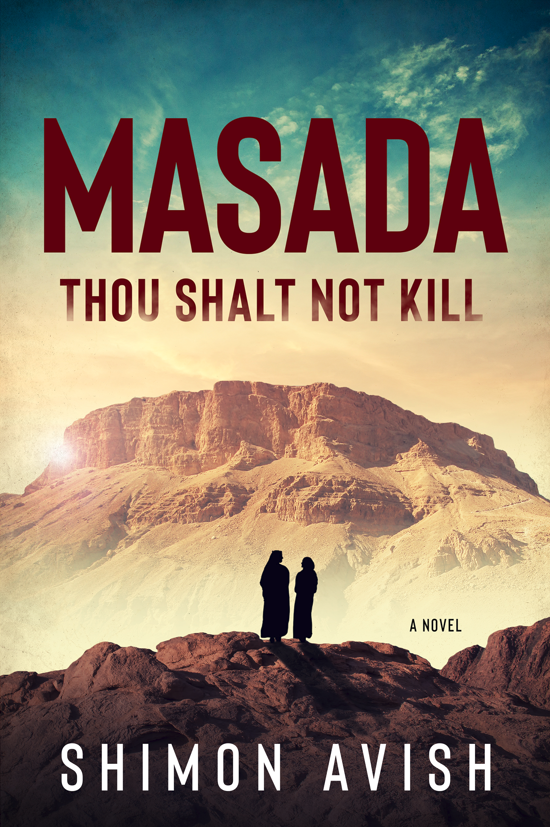 Masada: Thou Shalt Not Kill
I plan to write a series of five novels on significant events in ancient Jewish history. The first novel is Masada: Thou Shalt Not Kill.
When 18-year-old Daniel is abducted by Sicarii assassins and taken to their walled fortress of Masada, he's forced to let go of the Jewish Law he's learned from his parents and to adopt his kidnappers' code of violence and thievery, simply to stay alive.
Wracked with guilt but determined to survive, Daniel becomes part of the Sicarii culture, even marrying one of their soldier's sisters. Between violent raids against neighboring settlements to prevent starvation and other challenges to his beliefs, Daniel is faced with choice after choice that test his character, strength, and resolve and push him to discover the kind of man he wants to be.
---
"A striking narrative interwoven with biblical history and appealing characters – if you loved "The Dovekeepers" by Alice Hoffman, then don't miss this one!" –The Historical Fiction Company
"This work is very well researched and beautifully written. This is a MUST read for anyone interested in the mystery of Masada." –Leoma Gilley, author of The Still Small Voice of Love
"Shimon Avish's debut novel is a captivating retelling of the Masada story…combining vivid characters, rich language, and a relentless plot." –Benjamin Buchholz, author of Sirens of Manhattan
---
---
Forthcoming Books in the Significant Events in Ancient Jewish History Series:
Rome and the Jews: Prelude to War (First Jewish–Roman War – 6 BCE–70 CE)
Jerusalem: Siege and Destruction (First Jewish–Roman War – 70 CE)
The Second Jewish Rebellion Against Rome (Kitos War – 115–117 CE)
The Third Jewish Rebellion Against Rome (Bar Kokhba Revolt – 132–135 CE)